Open-air Onsen - A Heaven on Earth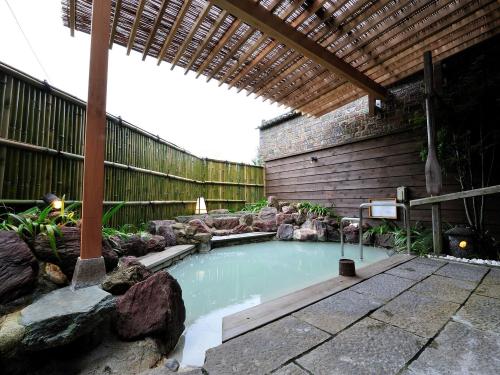 Open Hours
15:00 ~ 24:00 / 06:00 ~ 11:00
Connected from each main public baths on B1 floor, our open-air onsen uses 100% of the natural hot spring water from Owakudani. The white water shows that the hot spring contains a lot of minerals and components from its natural source!
*guests with tattoos may not be permitted to use the property's public bathing areas or areas that your tattoo will be visible to other guests.
Indoor Public Bath - A Must-step Before Open-air Onsen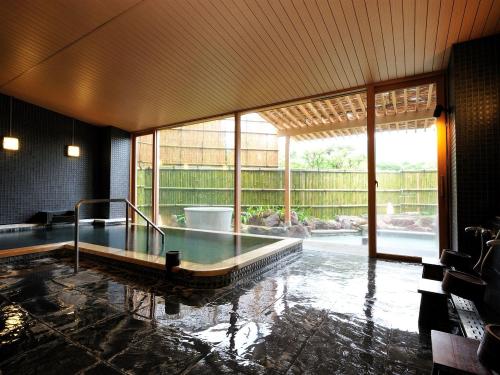 Before you enter the open-air hot spring, warm up your body at the public bath. The hot spring water used in this bath is also from Owakudani. The indoor public bath is very spacious and open for long hours, sometimes you may use the entire bathing area by yourself!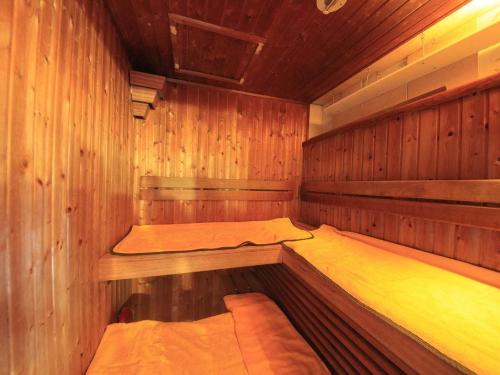 Sauna - located next to the public baths, it is never wrong to enjoy sauna and get your body temperature up, before entering the open-air bath.