Enjoy Your Fine Stay at Gora Tensui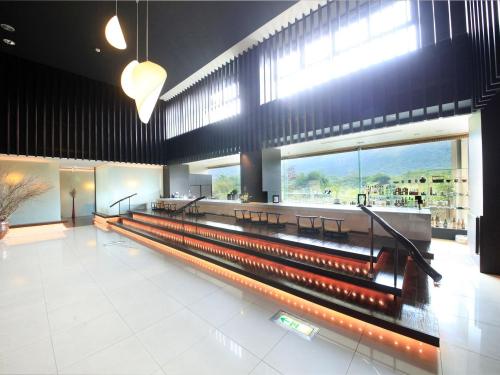 15:00~ Check-in
We have a special check-in process in Gora Tensui. Upon entering our building, you will see the beautiful marble floored lobby with a bar of 10 seats. Here, you can enjoy fresh cocktail drink and foot bath while filling in your check-in sheet. You can have a friendly chat with our staffs and also confirm your dining hours at this point.
*welcome drinks are offered until 18:00.
*as we follow traditional Japanese ryokan system, please inform us your estimated arrival time in advance.
True Japanese Stay - Yukata
For female guests, we offer a small surprise of a wide selection ofyukata, a traditional Japanese robe for summer season that you can wear both indoor and outdoor. Pick your favourite pattern and wear it in our premise and during a light stroll around Gora area.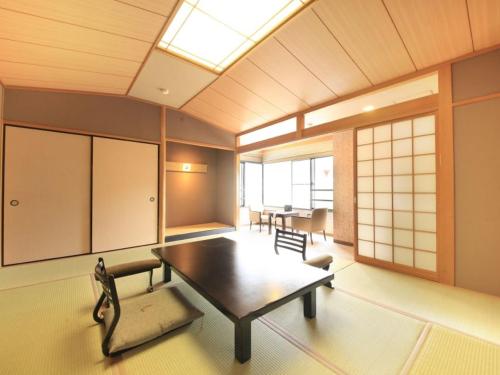 Find Your Room and Relax
After you have finished your check-in, our staff will show you to your room. Our boasting clean and spacious rooms will give you a relaxing atmosphere. You will find a beautiful mountain view from the window.
*please be noted that there is a construction taking place at our annex building and this may be visible for partial guest rooms.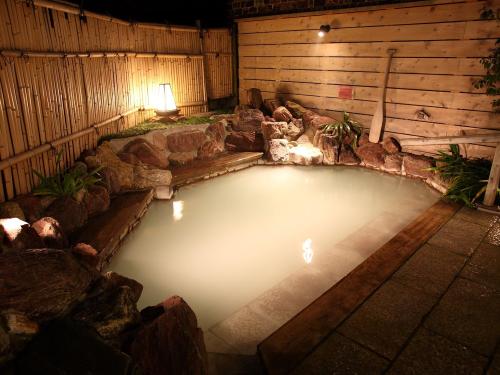 Heal Your Soul - Open-air Hot Spring
Wash your body and dip it into our onsen, a Japanese spa bath with natural hot spring water surrounded by the nature and fresh air. To keep the good effect of the hot spring on your skin, do not wash with fresh water after leaving.
*guests with tattoos may not be permitted to use the property's public bathing areas or areas that your tattoo will be visible to other guests.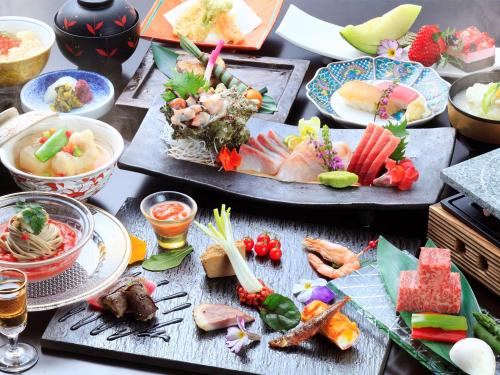 Original Japanese Kaiseki Cuisine
(17:30/18:00/18:30~ )
Gora Tensui always work hard to develop our original, yet traditional and delicious menus to surprise our guests. You will be amazed of how each dish could be such a crafted beauty with wonderful taste.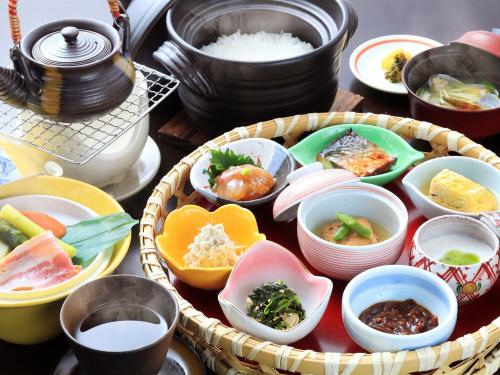 A Fresh Start of the Morning
with Breakfast (07:30/08:00/08:30~ )
Have you had a good sleep at your room? We serve traditional Japanese breakfast course at three different starting hours. Some dishes you might find interesting, and it is just a part of the true Japanese culture.