A Gastronomical Delight with Endless Variety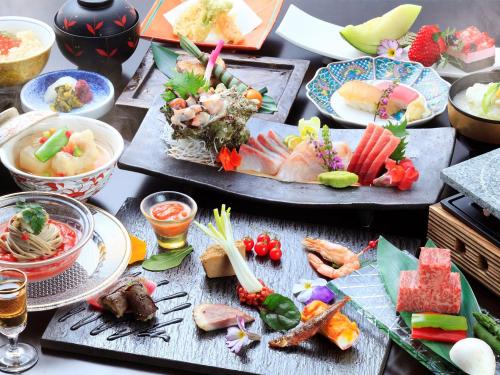 Original, Selected Concept of Gora-Tensui Dining
Our Japanese Kaiseki cuisine with surprisingly various dishes never let our guests down. From month to month, we replace our previous course menus with an upgraded, stylish arrangement using local, seasonal ingredients. We try our best to derive the most fresh, delicious flavour of each ingredient in a natural way. Every dish is handmade and carefully presented by our chefs.

*If you can not check in by 19 o'clock, we can not prepare you dinner.
*Please inform to the hotel if you prefer vegetarian menu.
Dinner Menu - PDF click here!

* Due to limited number of seats, your preferred dining hour may not be available.
* You can confirm your dining hour upon check-in. Please note that booking your dining hour in advance is not possible.
* Should you wish to request for children menu, please inform us upon booking.
* Menus are subject to change depending on the available fresh ingredients of each season.
* Light meals are not offered at the property, however a range of dining options are available within walking distances from the property.
* Breakfast is also subject to above notifications.
A Healthy and Voluminous Morning Feast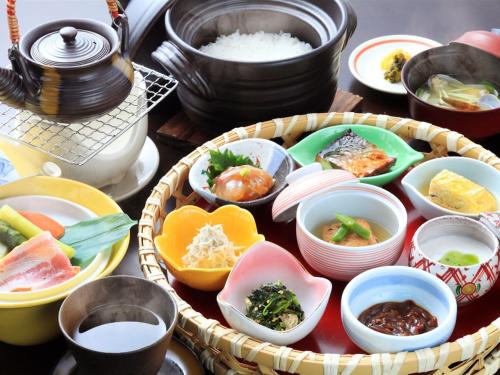 As you wake up the next morning, don't miss out our breakfast - a surprisingly abundant and delicious meal as a part of your continued traditional experience. You may find some dishes interesting - this is because we want you to explore the authentic Japanese plates, instead of offering fusion meals that you may not find original.
Breakfast Hours(3 sessions)
07:30 / 08:00 / 08:30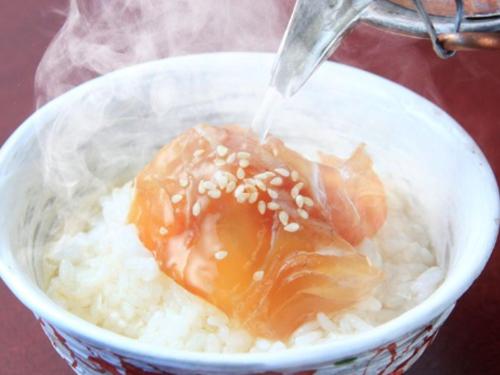 In Regards to Food Allergy
Please notify us at least 3 days in advance and we will try our best to provide alternative dishes for you. There may be a surcharge for this aside from what we normally provide.
Allergies that we can provide alternative dishes: shrimp, crab, and chicken egg
Allergies that we cannot provide alternative dishes:
buckwheat, peanut, wheat, and dairy products
*Please note that we may not be able to avoid 100% of your allergic food as the kitchenwares and washing area are shared with all kitchen staffs.